Movies & Showtimes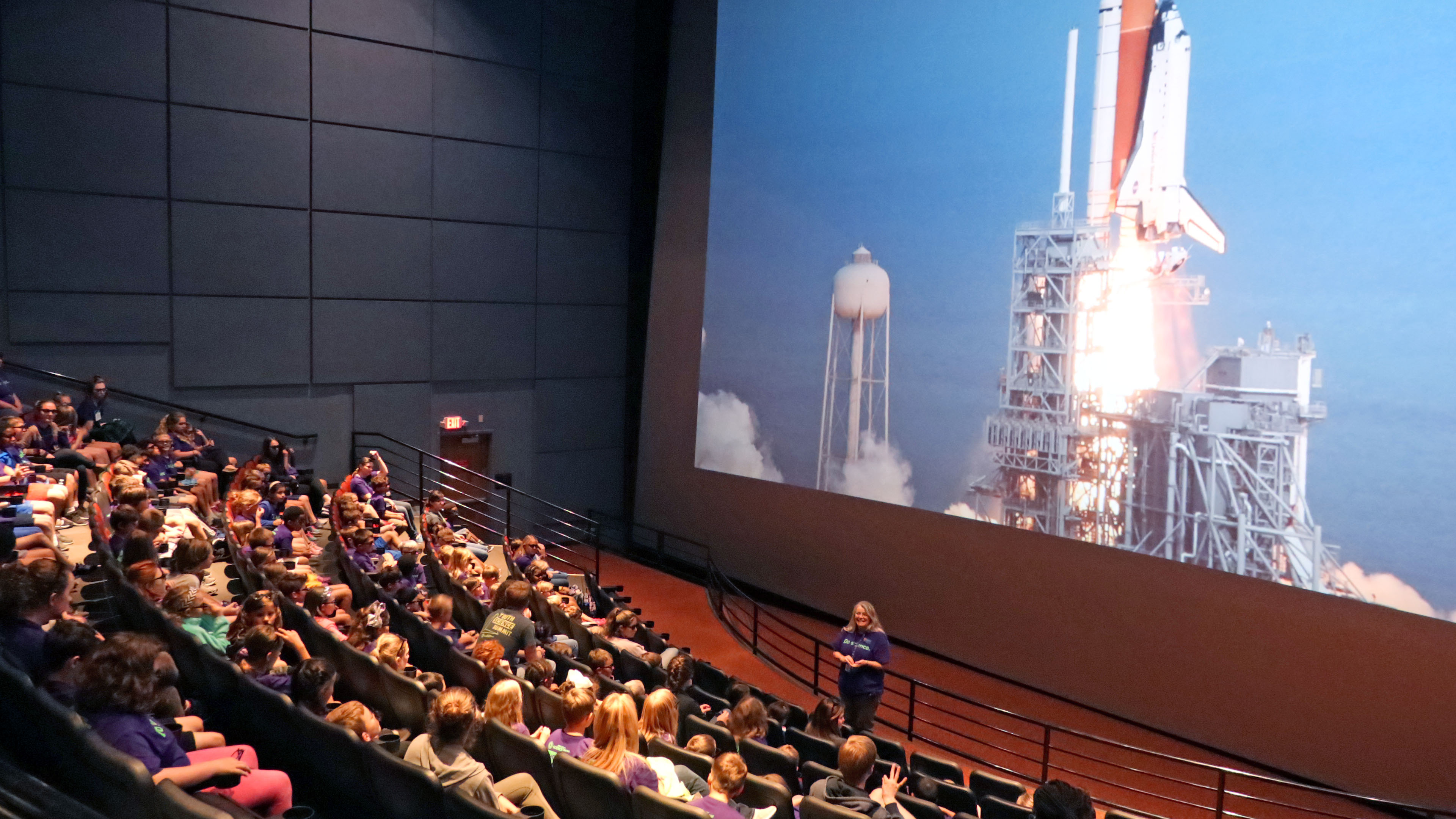 Movies & Showtimes
Don't just see a movie, experience it! From documentary films to full-length Hollywood movies, Kentucky's only 4-story, precision white screen, 3D digital theater is sure to leave you in awe. All movies are $5 per person.
Bringing a group of 10 or more? Book at least three weeks in advance and you get to choose the feature. Visit our Field Trip or Group Visit pages to book.
Jane Goodall: Reasons for Hope
Be part of Jane's uplifting journey around the globe to highlight good news stories that will inspire people to make a different in the world around them.
America's Musical Journey
Celebrate the unique diversity of cultures and creative innovations that characterize America, as told through the story of its music.
Dinosaurs of Antarctica 3D
Dinosaurs of Antarctica is an epic chronicle of a prehistoric world now lost to ice, a 250-million-year odyssey from the Permian ice age through the warm and lush Age of Dinosaurs - and back again to the frozen desert we know today.
Jurassic World
A new theme park, built on the original site of Jurassic Park, creates a genetically modified hybrid dinosaur, the Indominus Rex, which escapes containment and must be stopped.

Bringing more than 10 guests?
For educators or group visits, Kentucky Science Center has a library of educational documentaries available to book!
Closed Captioning and Assisted Listening Devices are available at Kentucky Science Center Digital Theater for select movies. Inquire with the ticket desk for more information.